Hey everyone,
Even though Halloween is one of my favourite times of year, for the second year running I haven't got any real plans.
Except for a big bowl of popcorn and a mini marathon of old B-movies.
However I used the occasion to wear
this dress
that
Curvissa
sent me a little while ago: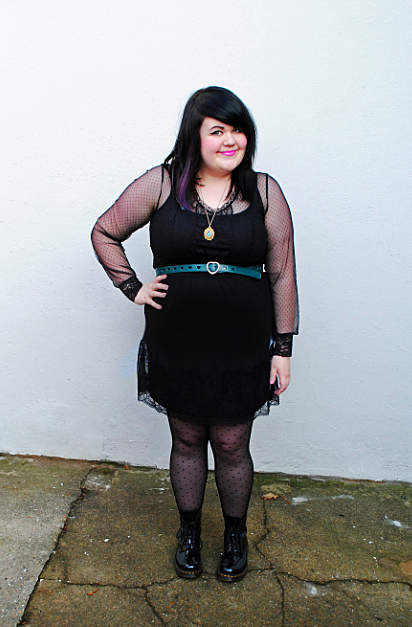 DRESS:
Curvissa
BELT:
New Look
NECKLACE:
Vintage
TIGHTS:
Dorothy Perkins
BOOTS:
Dr Martens
POINT OF FASHION:
Not quite Morticia.
I didn't want to go all gothed out, so wore bright pink lipstick.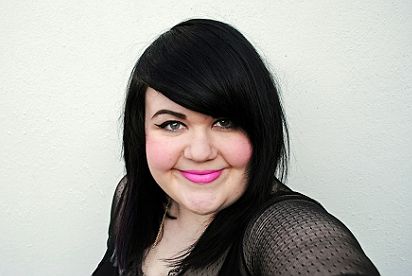 EYELINER:

No1/Barry M


EYEBROWS:

Ash Brown/Wet N' Wild


MASCARA:

Big Fatty Mascara/Urban Decay


FOUNDATION:

NW15/MAC


POWDER:

Illamasqua


BLUSH:

Chased/Illamasqua


LIPLINER:

906/Kryolan


LIPSTICK:

62/Barry M

Ultimately, it's quite a nice dress but not the best fit on me.
I do love the top half, and the long sheer sleeves are beautiful with the lace cuffs.
However, I think it emphesises my lower half, and I'm not too keen on the frill at the bottom - it would have looked more chic if it was all lace.
Ho hum.
Anyway, this is just a short one today.
Although I'm not wearing a costume this time around,
last year I posted a bit of a picspam from Halloweens gone by
.
Finally, I'll leave the last word from the almighty queen of Halloween: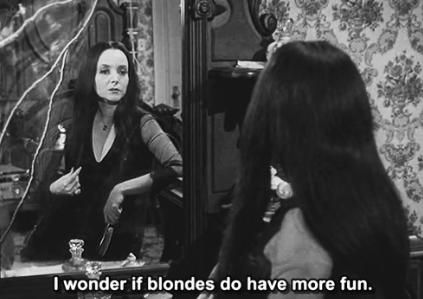 Muchos love,
MessyCarla.
DISCLAIMER:

I was sent this dress to review from Curvissa. I was not paid any money for this post. All opinions are - as ever - my own.